Room Inspirations
Roll over the hotspots below for product information
Leather Without Limits.
With so many looks, it's hard to top leather. From contemporary to classic, to downright comfy, there's no limit to what leather can do.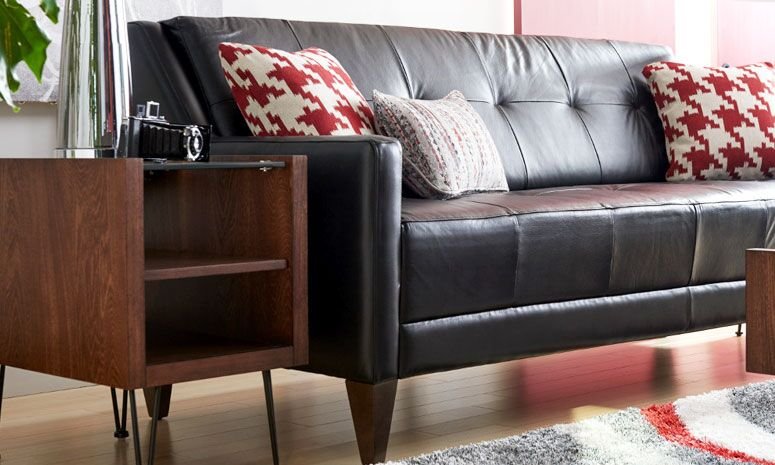 Rich leather, button-tufting and detailed stitching make this sofa a standout, while tall tapered legs elevate this contemporary design.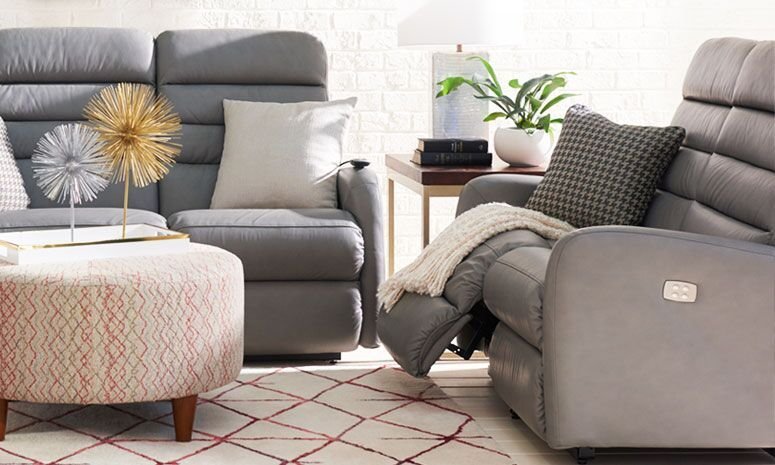 Soft, supple leather plus the power to recline make this modern look all about comfort. Add playful prints and bold touches for a casual flair.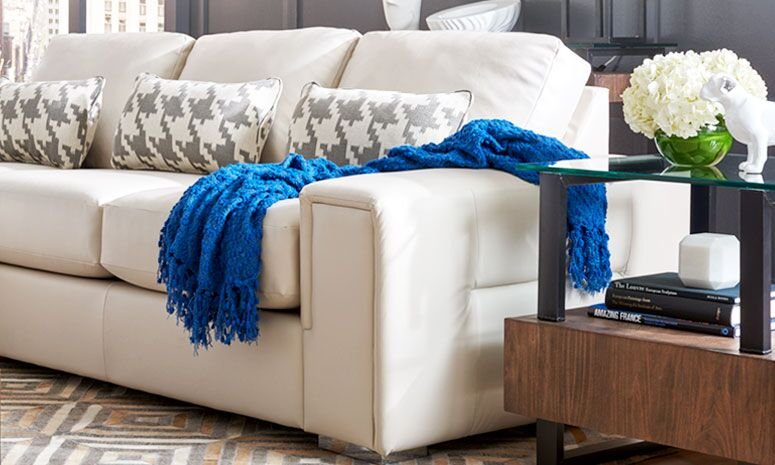 Though rich in character, leather can still brighten up a room. Soft yet durable, leather not only looks inviting, but stands up to entertaining.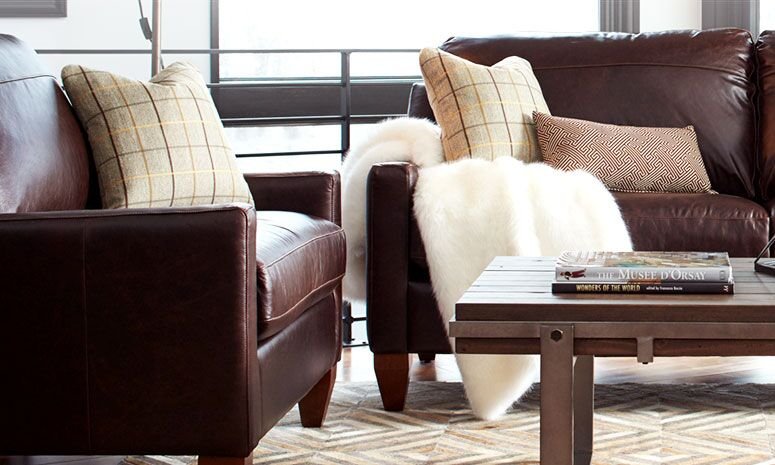 Nothing compares to the luxe look of leather. Over time, natural leather softens and develops a rich patina, enhancing its rustic beauty.